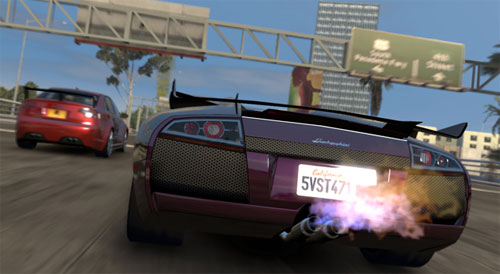 I am a big fan of racing games and driving games, especially those that let you race on the street and do things you can't do in real life without risking life, limb, and jail time. One of the coolest games this holiday season to meet this need is Midnight Club: Los Angeles.
Rockstar has announced that free download content will be coming for owners of the game. The DLC is called the South Central Upgrade Map and will include a new area of the city that is about 1/3 the size of the entire original map. The pack includes Exposition Park, USC campus, Crenshaw Plaza, and more.
Along with the new and free map will also be a pay update that adds new races, cars, and music along with character competitions to the new map. The new vehicles will include cars, SUVs and a new motorcycle. Pricing is unknown for the pay content and availability is set for early 2009 release.